by Amir Taheri • July 30, 2017 at 4:00 am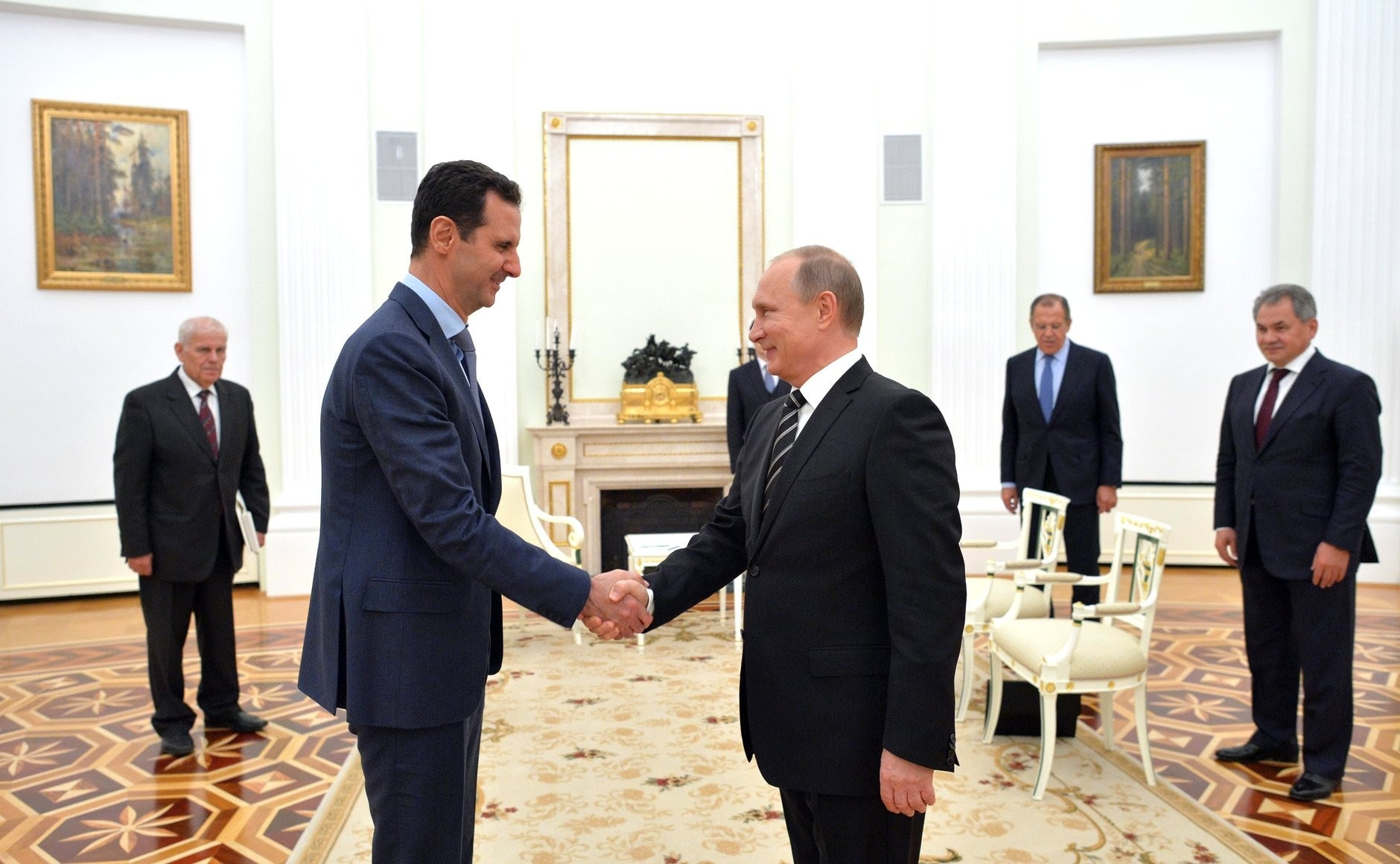 Russian President Vladimir Putin greets Syrian President Bashar al-Assad in Moscow, on October 20, 2015. (Image source:
kremlin.ru
)
Caught between the hope of securing a lasting foothold in the Middle East and the fear of inheriting an impossible situation, Russia is trying to re-gauge its Syrian policy with possible support from the Trump administration in Washington.
The key feature of Russia's evolving new strategy is an attempt at changing the narrative on Syria from one depicting a civil war to one presented as a humanitarian emergency that deserves massive international aid.
Western analysts say the new narrative has the merit of pushing aside thorny issues such as the future of President Bashar al-Assad and power-sharing in a future government.
Russia's other aim is to divert international attention from the investigation of war crimes and crimes against humanity that might concern not only Assad but also Moscow's own military in Syria.
Continue Reading Article
https://www.gatestoneinstitute.org/10752/russia-plan-syria