Saturday, March 25, 2017
Interrupting the Silence
| | |
| --- | --- |
| | |
Luke
1:43
. "Mary said to the angel, 'How can this be, since I am a virgin?'"
In the innermost courts of the temple in Jerusalem, a veil separated humanity from the Holy of Holies, where the Spirit of God rested upon the Ark of the Covenant. An ancient, non-biblical story says that the Virgin Mary was one of the young women chosen to weave a new veil for the temple and that she was doing so when the Angel Gabriel arrived to announce his strange and beautiful message. One way to interpret Mary's question to Gabriel is that she sees her virginity as a veil separating her from the reality of Gabriel's announcement.
We all have veils that separate us from God—veils of fear, shame, and guilt. We live behind the veil of what we have done and left undone. We are veiled in logic and rationalism, unable or unwilling to abandon ourselves to Mystery. Often, our veils are the lives we have created for ourselves, what we see is what we get.
We may offer excuses and hide ourselves behind all the veils we can find, explaining and exclaiming why Gabriel's announcement cannot be true for each of us, and the angel will proclaim in our own ears: "Nothing will be impossible with God."
Posted by

Michele Kearney
at 3:17 PM
0 comments


Links to this post
Friday, March 24, 2017
Posted by

Michele Kearney
at 11:49 PM
0 comments


Links to this post

Rex Tillerson is Right: U.S.-China Relations Need Not Be Zero-Sum
Only in Washington, DC could the suggestion that the world's most powerful country and the world's most populous country agree to avoid conflict, respect one another and pursue positive-sum cooperation be seen as controversial. Little did Secretary of State Rex Tillerson realize that when
he announced
America's commitment to "non-conflict, non-confrontation, mutual respect [and] win-win cooperation" at a press conference with Chinese foreign minister Wang Yi that he was violating a taboo
jealously guarded
by Washington's foreign-policy insiders.
Bonnie Glaser, a senior adviser for Asia at the Center for Strategic and International Studies, opined that
it was a mistake
to use language originated by China. Ely Ratner, formerly Vice President Biden's deputy national security advisor, fumed that Tillerson had made a "
big mistake
" and that by using the phrase, Tillerson had fallen for China's "platitudes and propaganda" and bought into a "dangerous narrative." And
Daniel Drezner declared
it a "problem" that Tillerson "pleased his hosts" in this manner, seeing the statement as emblematic of Tillerson's incompetence.
Despite the umbrage of U.S. foreign-policy elites, criticism of Tillerson's action is misplaced. Secretary Tillerson has not given the game away in one rash act, nor has he betrayed America's values or interests. To the contrary, he has acted in a mature, statesmanlike manner that betrays the common sense and nonideological intuition increasingly found only among political outsiders. Here's why the knee-jerk criticisms of his statement are unfounded.
http://nationalinterest.org/feature/rex-tillerson-right-us-china-relations-need-not-be-zero-sum-19884?page=show
Posted by

Michele Kearney
at 8:34 PM
0 comments


Links to this post


JW Goes to Court for Accountability over Hillary Clinton's Mishandling of Classified Emails
Lawlessness was the modus operandi of the Obama administration. If it felt a law stood in the way of its intentions, it ignored the law. Seems the Obama intelligence agencies learned this lesson well. In the critical matter of Hillary Clinton's illegal email practices, the Director of National Intelligence simply ignored a directive requiring a damage assessment and a report.

So we have filed suit against the Office of the Director of National Intelligence (ODNI) and the Department of State to require them to conduct, as required by law, an assessment and prepare a report on how and whether Hillary Rodham Clinton's email practices as U.S. secretary of state damaged national security.

The suit, filed in the U.S. District Court for the District of Columbia, cites the requirement in Intelligence Community Directive ("ICD") 732, issued on June 27, 2014, that a damage assessment be conducted whenever there is "an actual or suspected unauthorized disclosure or compromise of classified national intelligence that may cause damage to U.S. national security"
ICD 732(D)(2)
(
Judicial Watch v. Office of the Director of National Intelligence et al
. (No.

1:17

-cv-00508)).

The suit specifically refers to FBI Director James Comey's devastating
statement
on July 5, 2016, concerning Clinton's use of an unsecure email account while conducting official State Department business:
From the group of 30,000 e-mails returned to the State Department, 110 emails in 52 e-mail chains have been determined by the owning agency to contain classified information at the time they were sent or received. Eight of those chains contained information that was Top Secret at the time they were sent; 36 chains contained Secret information at the time; and eight contained Confidential information, which is the lowest level of classification.
Despite the FBI findings and the requirements of Intelligence Community Directive 732, however, the suit argues that: "On or about September 14, 2016, ODNI announced that no Intelligence Community-wide damage assessment into Secretary Clinton's email practices would be conducted and that no individual Intelligence Community member would conduct such an assessment."

In addition to the ODNI and the State Department, the suit names Michael Dempsey in his official capacity as acting director of national intelligence, William Evanina in his official capacity as national counterintelligence executive, and Rex W. Tillerson in his official capacity as U.S. secretary of state.

Judicial Watch has made repeated requests for information concerning any intelligence investigation of Clinton's email practices:
On September 16, 2016, Judicial Watch sent a Freedom of Information Act (FOIA) request to ODNI seeking access to records about the decision not to conduct the required assessment.

When ODNI failed to respond to the request within the time required by FOIA, Judicial Watch filed suit. As of the date of this complaint, ODNI still has not produced any responsive records.
On January 10, 2017, Judicial Watch sent a letter to then-Director Clapper, National Counterintelligence Executive Evanina, and then-Secretary John Kerry formally requesting that "the damage assessment required by ICD 732 be commenced without further delay."
We have received no response to our January request for a damage assessment, and we're not aware of any report or announcement indicating that the assessment and resulting report required by ICD 732 has been conducted or prepared. Judicial Watch is therefore asking the court to:
[O]rder Defendants to conduct the required damage assessment and prepare a report in accordance with ICD 732 …
The Obama administration conspired with Hillary Clinton regarding her emails, so it is no surprise that Obama officials wouldn't want to hold her to account for her mishandling of classified materials. This new JW lawsuit is an opportunity for the Trump administration to get back to basics on the Clinton email scandal and find out what damage was done to our national security as a result of her illicit email practices.
Posted by

Michele Kearney
at 8:10 PM
0 comments


Links to this post
Wednesday, March 22, 2017
How the President Could Stumble Into Conflict
Philip Gordon
PHILIP GORDON is a Senior Fellow at the Council on Foreign Relations. From 2013 to 2015, he was Special Assistant to the President and White House Coordinator for the Middle East, North Africa, and the Gulf Region.
Just a few months into
the Trump administration
[1]
, it still isn't clear what course the president's foreign
policy will ultimately take. What is
clear, however, is that the impulsiveness,
combativeness, and recklessness that
characterized Donald Trump's election campaign have survived the transition into the presidency. Since taking office,
Trump has continued to challenge
accepted norms,
break
[2]
with
diplomatic
[3]
traditions
[3]
, and respond to perceived
slights or provocations with insults or
threats of his own. The core of his foreign policy message is that the United
States will no longer allow itself to be taken advantage of by friends or foes
abroad. After decades of "losing" to other
countries, he says he is going to put "America first" and start winning again.
It could be that Trump is simply
staking out tough bargaining positions as a tactical matter, the approach to nego
tiations he has famously called "the art
of the deal." President Richard Nixon long ago developed the "madman theory
," the idea that he could frighten his adversaries into believing he was so
volatile he might do something crazy if
they failed to meet his demands—a tactic that Trump, whose reputation for volatility is
firmly established
[4]
, seems particularly well suited to employ.
The problem, however, is that negot
iations sometimes fail, and adversaries are themselves often brazen and unpre
dictable. After all, Nixon's

madman theory
[5]
—designed to force the North Vietnamese to compromise—did not
work. Moreover, putting the theory into
practice requires the capacity to act
judiciously at the appropriate moment,
something that Trump, as president, has
yet to demonstrate. And whereas a failed business deal allows both parties to walk away unscathed if disappointed, a failed diplomatic gambit can lead to
political instability, costly trade disputes
, the proliferation of dangerous weapons, or even war. History is
littered
[6]
with examples of leaders who, like Trump,
came to power fueled by a sense of national grievance and promises to force adversaries into submission, only to end up mired in a military, diplomatic,
or
economic conflict they would come
to
regret.
Will that happen to Trump? Nobody knows. But what if one could? What if,
like Ebenezer Scrooge in Charles Dickens
'
A Christmas Carol
, Trump could meet a ghost from the future offering a vision of where his policies might lead by the
end of his term before he decides on
them at its start?
https://www.foreignaffairs.com/articles/2017-03-22/vision-trump-war
Posted by

Michele Kearney
at 3:31 PM
0 comments


Links to this post

Reconsider the impact of trees on water cycles and climate, scientists ask
Bogor, Indonesia (SPX) Mar 21, 2017 -
Forests and trees play a major role on water cycles and cooler temperatures, contributing to food security and climate change adaptation. In recent decades, the climate change discourse has looked at forests and trees mostly as carbon stocks and carbon sinks, but now scientists are calling for more attention on the relation between trees and water in climate change. Scientists suggest that ...
more
http://www.terradaily.com/reports/Reconsider_the_impact_of_trees_on_water_cycles_and_climate_scientists_ask_999.html
Posted by

Michele Kearney
at 2:17 PM
0 comments


Links to this post

Thousands of monkeys are dying from yellow fever in Brazil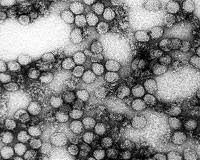 (UPI) Mar 22, 2017 -
Yellow fever, a viral disease transmitted by mosquitoes, is spreading through Brazil, infecting and killing both monkeys and humans. According to the latest reports from local scientists, several thousand monkeys - most of them howler monkeys - have been killed by the virus since the outbreak began in late 2016. Significant portions of the Brazilian rainforest are without a sin ...
more
http://www.terradaily.com/reports/Thousands_of_monkeys_are_dying_from_yellow_fever_in_Brazil_999.html
Posted by

Michele Kearney
at 2:14 PM
0 comments


Links to this post
Posted by

Michele Kearney
at 2:04 PM
0 comments


Links to this post
Posted by

Michele Kearney
at 2:01 PM
0 comments


Links to this post
Posted by

Michele Kearney
at 9:27 AM
0 comments


Links to this post
Supports the Committee for the Republic's "no presidential wars" resolution
Congress Needs to Stop Trump's Escalation of the War on Syria
The president's plans will only fan the country's flames.
D
uring the 2016 GOP presidential primaries and on through to the end of last year's general election campaign, candidate Donald J. Trump repeatedly derided the fact that the United States had spent upward of $6 trillion dollars on wars in the Middle East because we, in his words, "have nothing to show for it." One might then have reasonably expected Trump to begin the process of unwinding our overstretched positions in the region when he became president.
But alas.
On March 9,
The New York Times
reported
that the United States is sending 400 troops to Syria to bolster the small number of American troops that are already on the ground there. A week later, March 15,
The Washington Post
reported
that the Pentagon has drawn up plans to send a 1,000 more troops within the coming weeks. Meanwhile, in anticipation of the coming (and perhaps final) stages of the operation against the Islamic State, the administration has decided
to send
"an additional 2,500 ground combat troops to a staging base in Kuwait from which they could be called upon to back up coalition forces battling the Islamic State in Iraq and Syria."
The administration, in keeping with Obama and Bush administration policy, is still relying on the 2001 Authorization for Use of Military Force (AUMF) as legal justification for the use of force in Syria. But as
Slate
's Joshua Keating has
pointed out
, the 2001 AUMF "specifically applied to the perpetrators of 9/11 (al-Qaida) and those that harbored them (the then-Taliban-controlled government of Afghanistan)." There is nothing in the language of the AUMF that authorizes military operations in Syria.
And once again, an administration is embarking on a military intervention in the absence of virtually any debate. Micah Zenko of the Council on Foreign Relations
tweeted
that he found it "Truly amazing that nobody in DC cares about the US troop increase and mission expansion in Syria."
Well, not quite nobody.
https://www.thenation.com/article/congress-needs-to-stop-trumps-escalation-of-the-war-on-syria/
Posted by

Michele Kearney
at 9:26 AM
0 comments


Links to this post
2017/3/24

Click here for the online version of this IPS newsletter

---

New Tuberculosis Drugs May Become Ineffective: Study
Lyndal Rowlands


New antibiotics that could treat tuberculosis may rapidly become ineffective, according to new research published by the Lancet ahead of World Tuberculosis Day. The rise in multi-drug resistant tuberculosis, which affected 480,000 people in 2015, could mean that even newly discovered drugs ...

MORE > >

---

Free Education Helps Combat Child Labour in Fiji
Catherine Wilson


In the South Pacific nation of Fiji, free and compulsory education, introduced three years ago, in association with better awareness and child protection measures, is helping to reduce children's vulnerability to harmful and hazardous forms of work. But eliminating child labour, which is also ...

MORE > >

---

New Recipe for School Meals Programmes in Latin America
Diego Arguedas Ortiz


Sunita Daniel remembers what the school lunch programmes were like in her Caribbean island nation, Saint Lucía, until a couple of years ago: meals made of processed foods and imported products, and little integration with the surrounding communities. This changed after Daniel, then head of ...

MORE > >

---

Local Solutions to Rebuild Oldest Cuban City in Hurricane Matthew's Wake
Ivet González


Clearings with fallen trees in the surrounding forests, houses still covered with tarpaulins and workers repairing the damage on the steep La Farola highway are lingering evidence of the impact of Hurricane Matthew four months ago, in the first city built by the Spanish conquistadors in ...

MORE > >

---

Investing in Zimbabwe's Smallholder Farmers
Sally Nyakanyanga


To take his mangoes to Shurugwi, 230 kms south of Harare, requires Edward Madzokere to hire a cart and wake up at dawn. The fruit farmer sells his produce at the nearest "growth point" at Tongogara (the term for areas targeted for development) where the prices are not stable. "As a fruit grower, ...

MORE > >

---

Sweetened Research, Sugared Recommendations
Jomo Kwame Sundaram and Tan Zhai Gen


In 2015, Coca Cola's chief scientist was forced to resign after revelations that the company had funded researchers to present academic papers recommending exercise to address obesity and ill health, while marginalizing the role of dietary consumption. Coca-Cola, the world's largest producer of ...

MORE > >

---

No Water, No Life – Don't Waste It!
Baher Kamal


During the final exams of Spanish official high school of journalists, a student was asked by the panel of professors-examiners: If scientists discover that there is water in Planet Mars, how would you announce this news, what would be your title? The student did not hesitate a second: "There is ...

MORE > >

---

Asia's Water Politics Near the Boiling Point
Manipadma Jena


In Asia, it likely will not be straightforward water wars. Prolonged water scarcity might lead to security situations that are more nuanced, giving rise to a complex set of cascading but unpredictable consequences, with communities and nations reacting in ways that we have not seen in the past ...

MORE > >

---

Three Times as Many Mobile Phones as Toilets in Africa
Busani Bafana


Though key to good health and economic wellbeing, water and sanitation remain less of a development priority in Africa, where high costs and poor policy implementation constrain getting clean water and flush toilets to millions. A signatory to several agreements committing to water security, ...

MORE > >

---

Fishing Villages Work for Food Security in El Salvador
Edgardo Ayala


After an exhausting morning digging clams out of the mud of the mangroves, Rosa Herrera, her face tanned by the sun, arrives at this beach in southeastern El Salvador on board the motorboat Topacio, carrying her yield on her shoulders. For her morning's catch – 126 Andara tuberculosa clams, ...

MORE > >

---

Secret Tax Deals Increased Dramatically After Luxleaks
Ida Karlsson


Despite the LuxLeaks scandal, the number of secret tax deals is skyrocketing. Such deals between companies and governments across Europe increased by almost 50 percent the year after the scandal broke. Despite the controversy, the number of these individual secret agreements drawn up between ...

MORE > >

---

Oh Happy Day!
Baher Kamal


Once a year, there is a day when the seven billion inhabitants of Planet Earth should feel happy or at least are encouraged to do so--the World Happiness Day, which is marked every year on March 20. So far, so good. But what happiness is all about? And who are the world's happiest people… or ...

MORE > >

---
Posted by

Michele Kearney
at 9:24 AM
0 comments


Links to this post