US takes up Pakistan military wish-list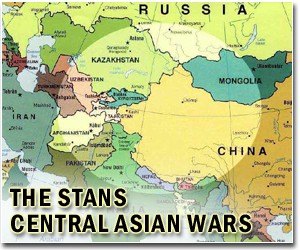 Gunmen torch NATO trucks in Pakistan: policeQuetta, Pakistan (AFP) Oct 19, 2010 - Gunmen in Pakistan on Tuesday torched vehicles carrying supplies for NATO troops fighting the Taliban in neighbouring Afghanistan, in the second such attack in 24 hours, police said. The two tankers were attacked in Baluchistan, the southwestern province that borders Iran and Afghanistan and is suffering a regional insurgency as well as violence by the Taliban. The attacks came a week after Pakistan reopened the main land border crossing used by NATO supply convoys, following an 11-day closure imposed after a cross-border NATO helicopter strike killed two Pakistani soldiers.

Two men riding on a motorbike held up the trucks at gun point, forcing the drivers and their helpers to leave, police official Khuda Bakhsh said. The gunmen doused the trucks in petrol before shooting at them at Dasht Bado town, 175 kilometres (about 110 miles) south of the provincial capital Quetta, Bakhsh said. The attackers fled on their motorbike, he said. A senior

police

officer

in Quetta confirmed the attack, which came less than 24 hours after three tankers were attacked in Baluchistan on Monday.

There was no claim of responsibility, but the Taliban mounted a series of similar attacks this month, exploiting the build-up of convoys caused by the border closure and saying they were avenging US drone strikes. The United States considers Pakistan's northwestern tribal belt a headquarters of Al-Qaeda and has expanded a covert campaign of drone missile attacks targeting Taliban and Al-Qaeda operatives in the region. Pakistan only reopened the border crossing at Torkham in the northwestern Khyber region after a series of formal US apologies for the cross-border strike that killed the two Pakistani

soldiers

. A second border crossing at Chaman in southwest Pakistan, however, remained open during this period.
by Staff Writers
Washington (AFP) Oct 19, 2010
The United States said Tuesday it was in talks with Pakistan about new military assistance as part of a partnership against Islamic extremism, in a step sure to trigger unease in India. The United States and Pakistan on Wednesday open their latest "strategic dialogue," an initiative by President Barack

Obama's

administration

to show Pakistan's skeptical public it is ready to take up its concerns.
Frank Ruggiero, the US deputy special representative on Pakistan and Afghanistan, said the Pentagon and the Pakistani military have been talking about a framework for security assistance.
"We specifically worked with the Pakistanis over the summer to identify what would be the types of

military

equipment and so on," Ruggiero told reporters. "That will be a topic of discussion at the strategic dialogue."
The US Congress last year approved a five-year, 7.5 billion-dollar package for Pakistan aimed at building schools, infrastructure and democratic institutions in hopes of denting the appeal of Islamic extremists.
Pakistan's powerful military initially voiced misgivings, saying the aid came with too many conditions. Secretary of State

Hillary

Clinton

in March promised to work on a "multi-year security assistance package."