by Giulio Meotti • August 6, 2017 at 5:00 am
In the last 30 years, more mosques and Muslim prayer centers have been built in France than all the Catholic churches built in the last century.

The Church of Santa Rita used to stand in the fifteenth arrondissement of Paris. A few weeks after Father Hamel was murdered by Islamic terrorists, the French police cleared the church. It is now a parking lot. Police dragged the priests out by their legs as a Mass was being celebrated.

In France there are laws protecting old trees. But the state is free to flatten old Christian churches. The vacuums created in the French landscape are already being filled by the booming mosques. Cowardly French authorities would never treat Islam as they are now treating Christianity.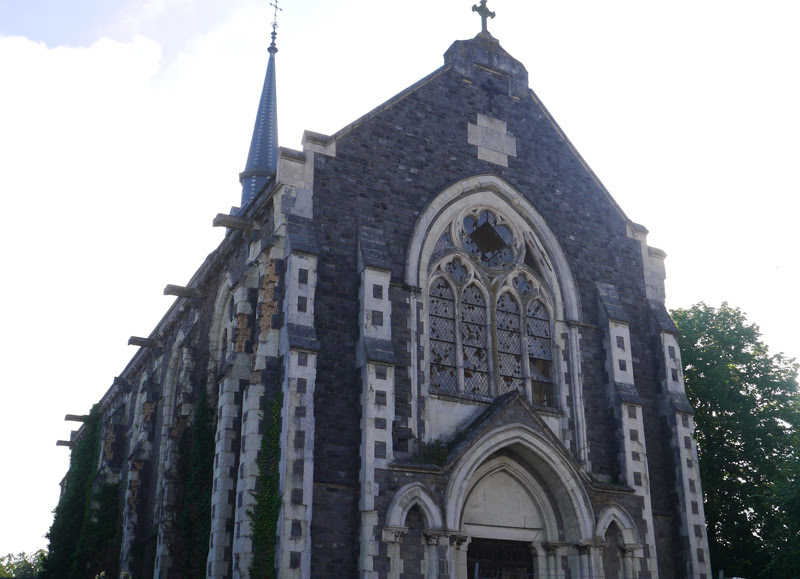 The Chapel of Saint Martin in Sablé-sur-Sarthe, France, pictured shortly before it was demolished on July 17, 2017. (Image source: Simon de l'Ouest/Wikimedia Commons)
"France is not a random space... fifteen centuries of history and geography determined its personality. Inscribed in the depths of our landscape, the churches, the cathedrals and other places of pilgrimage give meaning and form to our patriotism. Let us demand our civil authorities to respect it". Two years ago, the French journalist Denis Tillinac promoted this appeal, signed by dozens of French personalities, after some French imams requested the conversion of abandoned churches into mosques.
A year later, terrorists who pledged allegiance to the Islamic State assaulted the Catholic parishioners in the church of Saint-Étienne-du-Rouvray, murdering an elderly priest, Father Jacques Hamel, at the foot of the altar. An outpouring of great emotion followed the most serious attack on a Christian symbol in Europe since the Second World War.
Continue Reading Article
https://www.gatestoneinstitute.org/10777/france-churches-mosques