by Peter Huessy • June 22, 2017 at 4:00 am
The new "test" of our alliance will be whether the assembled nations will join in removing the hateful parts of such a doctrine from their communities.

What still has to be considered is the U.S. approach to stopping Iran from filling the vacuum created by ridding the region of the Islamic State (ISIS), as well as Iran's push for extending its path straight through to the Mediterranean.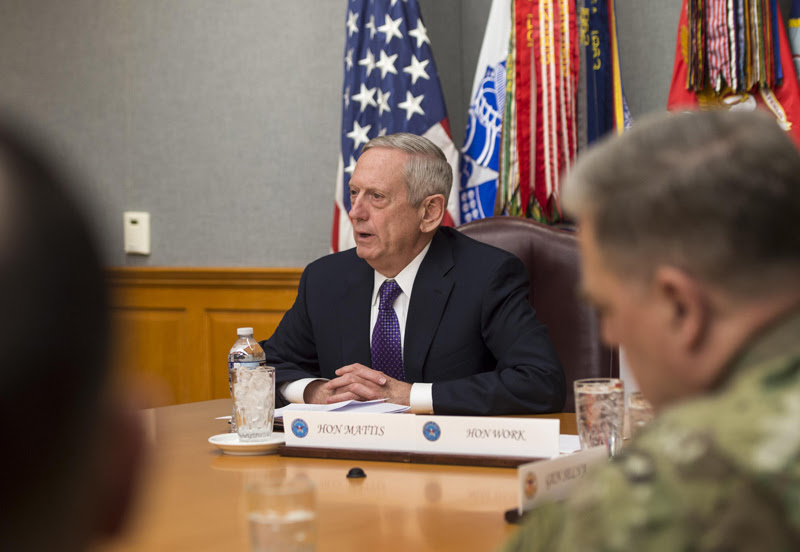 Secretary of Defense James Mattis. (Dept. of Defense/Brigitte N. Brantley)
The tectonic plates in the Middle East have shifted markedly with President Trump's trip to Saudi Arabia and Israel, and his announced new regional policy.
The trip represented the beginning of a major but necessary shift in US security policy.
For much of the last nearly half-century, American Middle East policy has been centered on the "peace process" and how to bring Israel and the Palestinians to agreement on a "two-state" solution for two peoples -- a phrase that Palestinian Authority President Mahmoud Abbas refuses to say.
Continue Reading Article
https://www.gatestoneinstitute.org/10559/strategic-objectives-middle-east