by Soeren Kern • June 27, 2017 at 5:00 am
"The whole system failed and that is what has been happening for the last 30 years. And it is PC. People are just too, too afraid to, you know, just too, too afraid to speak the truth." — Mohan Singh, founder of the Sikh Awareness Society.

MI5, Britain's domestic security agency, revealed that it has identified 23,000 jihadist extremists living in the country.

Manchester bomber Salman Abedi used taxpayer-funded student loans and benefits to bankroll the terror plot, according to the Telegraph. Abedi is believed to have received thousands of pounds in state funding in the run-up to the attack even while he was overseas receiving bomb-making training. It also emerged that the chief imam of Abedi's mosque fought with militants in Libya. The mosque was also reported to have hosted hate preachers who called for British soldiers to be killed and non-believers to be stoned to death.

"It is no secret that Saudi Arabia in particular provides funding to hundreds of mosques in the UK, espousing a very hardline Wahhabist interpretation of Islam. It is often in these institutions that British extremism takes root." — Tom Brake, Lib Dem foreign affairs spokesman.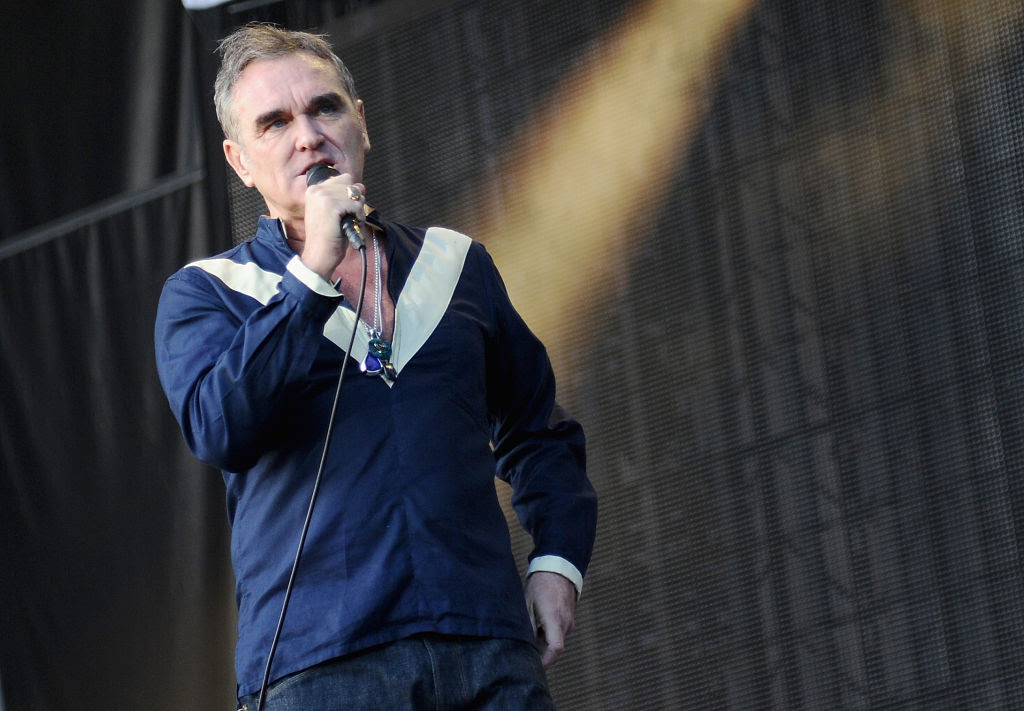 The Manchester-born singer Morrissey criticized British politicians for their reaction to the bombing in his hometown, saying they were too politically correct to admit that the concert bombing was the work of an Islamist extremist. (Photo by Ilya S. Savenok/Getty Images for Firefly)
May 1
. Army cadets in Scotland were warned not to wear their uniforms in public because they could be targeted by jihadists.
May 1
. Three female teenagers were arrested in East London on terrorism charges. The arrests were in connection with an anti-terror operation in London on
April 27
in which a woman wearing a burqa was shot by police. Police said that an active terror plot had been foiled.
May 2. Samata Ullah, a 34-year-old jihadist from Cardiff, was sentenced to eight years in prison for five terror offenses, including membership of the Islamic State, as well being involved in training terrorists and preparing for terrorist acts. Ullah, a British national of Bangladeshi origin, was a key member of a group calling itself the "Cyber Caliphate Army" and gave other members of IS advice on how to communicate using sophisticated encryption techniques.
Continue Reading Article
https://www.gatestoneinstitute.org/10586/islam-multiculturalism-britain-may