by Khadija Khan • May 27, 2017 at 5:00 am
The Sharia Council of Britain determines the fate of women by undermining the laws of the land.

British politicians seem have become intoxicated by the propaganda of those who prefer to term any action to limit Islamic extremism or terrorism "Islamophobia."

These human rights abuses are linked to the Islamic ideology, the end product of which often shows itself as violence against homosexuals, non-Muslims and other marginalized communities. It appears that most of these jihadists were radicalized through local mosques and madrassas.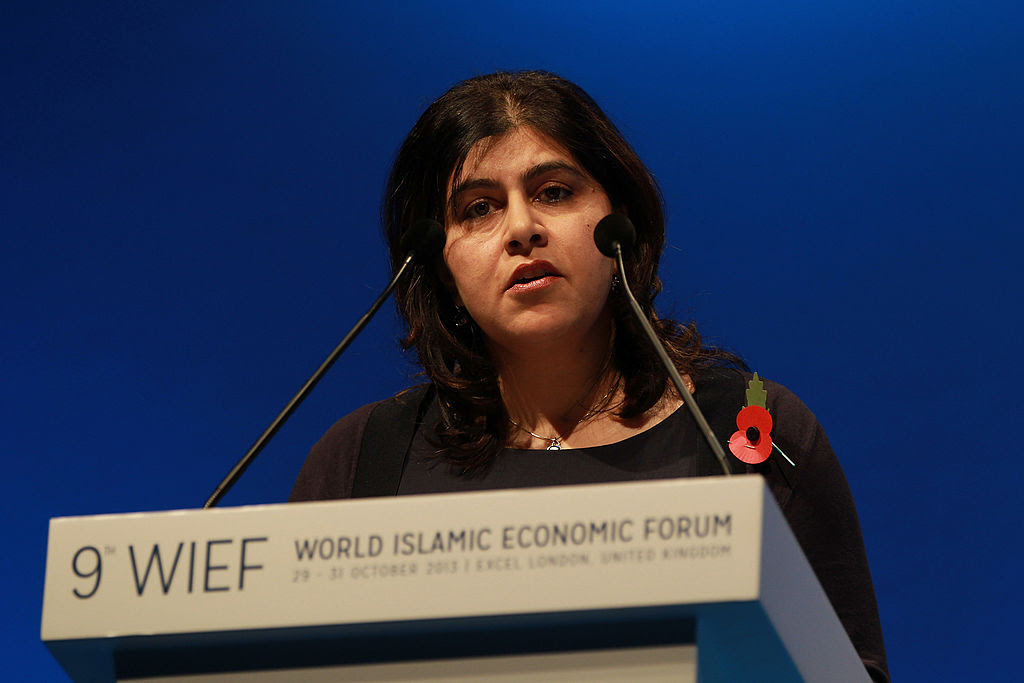 Baroness Warsi. (Photo by Miles Willis/Getty Images)
England, which once was a jewel of both East and West, today symbolizes the degeneration of Europe, the continent which has turned its back on the threat Islamist terrorists are posing. England has increased its terror threat level from "severe" to "critical"; counter-terror measures include employing the British army in key public locations as well as stepped-up counter-intelligence, and raids against suspected terrorists.
It seems, however, that British politicians have simply put the whole nation in a loop of feed, kill, repeat; meanwhile acting as if they haven't a clue as to what has stricken the lovely country.
Prime Minister Theresa May, in her public statement after the blast, stated:
Continue Reading Article
https://www.gatestoneinstitute.org/10424/britain-jihadists