by Mohammad Amin • May 25, 2017 at 4:00 am
The true culprit in Iran's economic failure is Iran itself, whose internal barriers make a flourishing economy a pipe-dream. These include: the absence of free-market competition, due mainly to the monopoly of conglomerates affiliated with Ayatollah Khamenei and the Revolutionary Guards over a huge sector of the country's economy, which affects at least half of its GDP; the precariousness of the rule of law; the deterioration of human rights; and the exorbitant cost of military intervention in Syria, Yemen and Iraq, as well as the bankrolling of the Lebanon-based Shiite terrorist organization Hezbollah and other regional proxies.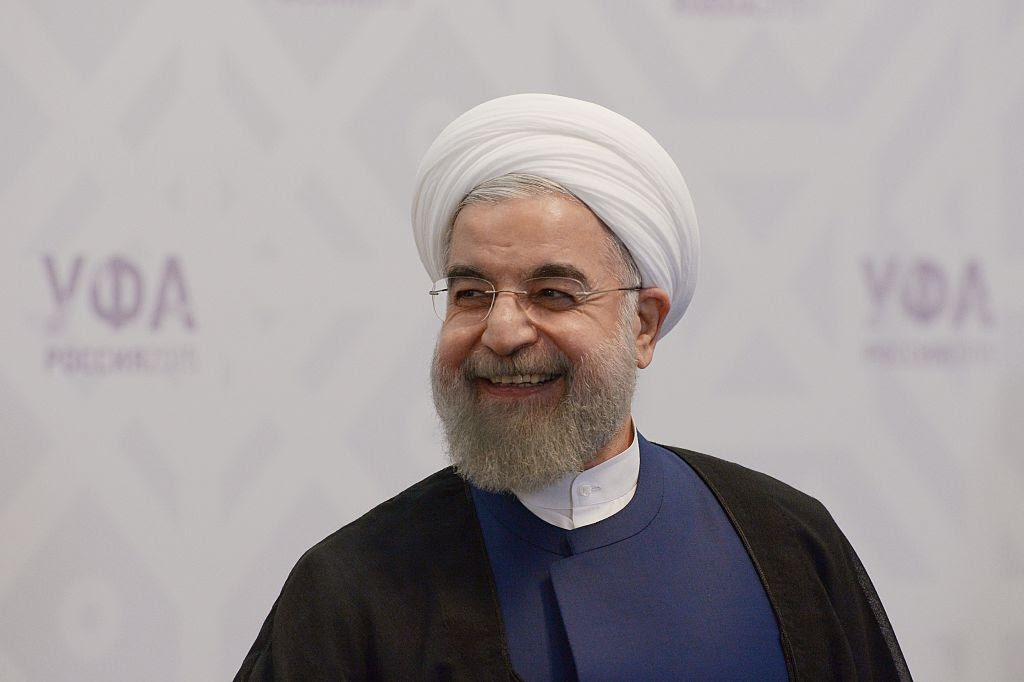 Iran's President Hassan Rouhani. (Photo by Sergey Guneev/Host Photo Agency/Ria Novosti via Getty Images)
The clear victory on May 19 of incumbent Iranian President Hassan Rouhani over his key rival, Ebrahim Raisi -- the candidate supported by Supreme Leader Ayatollah Ali Khamenei and the Islamic Revolutionary Guard Corps (IRGC) – indicated that voters were concerned above all with the economy. Raisi, an extremist and isolationist like Khamenei, was the candidate who represented hardline power politics and Middle East hegemony.
It was during Rouhani's first term in office that the nuclear deal, the Joint Comprehensive Plan of Action (JCPOA), was signed between Iran and six world powers. This not only led to the lifting of crippling international sanctions from the regime in Tehran, but seemed to signal an effort to renew diplomatic and commercial ties the West.
Continue Reading Article
https://www.gatestoneinstitute.org/10396/iran-rouhani-election