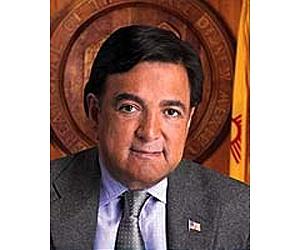 UN's Korea statement no longer relevant: USUnited Nations (AFP) Dec 20, 2010 - The United States said Monday that it was too late to pass a UN Security Council statement on the Korea military crisis as China made a strong appeal for the Koreas to end their tensions. China on Sunday blocked a statement in which Western powers had sought to condemn North Korea for setting off the new hostilities with its November 23 artillery attack on Yeonpyeong island. Efforts to reach accord appeared to be dead in the water. US

ambassador

Susan Rice said there had been no new discussions. "I think continued haggling over a statement whose relevance has largely passed is not particularly productive," she told reporters. "The US position is that it would have been constructive, had it been possible, to issue a strong and unanimous statement in which we made clear that it was the council's view that the attack by North Korea on the island of Yeonpyeong was to be condemned," she added. In a rare public statement outside of the Security Council chamber, China called for "maximum restraint" by the Koreas and highlighted the efforts it has undertaken to bring down the fever pitch tensions between North and South. "We strongly appeal relevant parties to exercise maximum restraint, act in a responsible manner and avoid increase of tensions," China's deputy ambassador Wang Min said.

"China has spared no efforts to engage both sides of the peninsula," Wang added, highlighting recent ministerial contacts with North and South Korea. "China strongly urges both sides of the peninsula to keep calm and restraint, solve issues through peaceful dialogue and engagement. China will continue to make our efforts toward this end," he said. Eight hours of Security Council talks failed to agree a statement on the escalating tensions. China opposed Western demands that North Korea be clearly condemned for its artillery attack on Yeonpyeong island in which four South Koreans died. "We are all waiting to get instructions from our capitals on what to do about a statement," said one diplomat from a Security Council nation. "Don't hold your breath," commented another diplomat on prospects for a Security Council statement. China, as one of the five permanent members of the 15 nation Security Council, can veto any resolution or statement. The other permanent members are Britain, France, Russia and the United States.
http://www.spacewar.com/reports/NKorea_reaching_out_US_governor_999.html
Washington (AFP) Dec 20, 2010
US troubleshooter Bill Richardson said Monday that North Korea was trying to reach out to the world for talks after it held fire in the face of exercises by South Korea. The New Mexico governor was winding up a visit to Pyongyang, where he said that the commuist state was ready to permit a return of UN nuclear inspectors booted out in April 2009.
"They seemed to realize that they had maybe gone too far and now was a time to reach out," Richardson told CNN.
"I noticed a better tone -- flexibility," said Richardson, a former US ambassador to the United Nations who has maintained contacts with North Korea for years.
Tensions have been soaring on the Korean peninsula. North Korea last year bolted out of six-nation denuclearization talks, pursued its nuclear program, shelled a civilian area in South Korea and allegedly downed a ship.
But North Korea's military command backed off on threats to fire back at a South Korean live-fire drill, saying in a statement that it "did not feel any need to retaliate against every despicable military provocation."
"They're somehow right now at a point where they feel that they've been isolated not just by the United States but by the six-party countries," Richardson said.
"Rightly so, I believe, because of their activities, what they did. But somehow I believe they've made a decision to open up, to re-engage," he said.
Richardson said that North Korean officials voiced concerns about US policy but said they liked President Barack Obama on a personal level, saying "he was somebody that was symbolically for the United States a great image."
The Obama administration has pursued a policy of engaging US adversaries but has refused to resume six-party talks with North Korea until it clearly commits to previous denuclearization agreements.
The State Department was skeptical of North Korea's statements to Richardson that it would readmit UN nuclear inspectors, saying it would wait for Pyongyang's actions instead of its words.